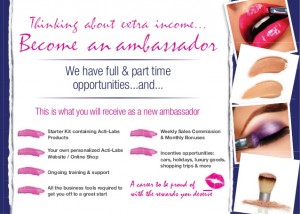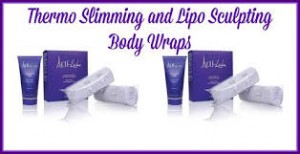 Jessica Mailloux
Ambassador
About Jessica
My name is Jessica Mailloux and I am a wife and mother of 3. I recently joined with a new to the USA company called Acti-Labs! I had tried direct sales in the past, but really couldn't connect with the company and the products, so I decided to stop. In December of 2015, I saw an ad on Facebook about a company called Acti-Labs that was due to launch in the United States. After doing quite a bit of research about the company, it's history, and the products, I knew I had to join the team! I've already tried quite a few of the amazing products, and they are like no other! I cannot wait to see where this new journey takes me! For anyone who is interested in learning more, I've added a little bit of information about Acti-Labs below, and of course feel free to head on over to my website! Thank You!
Acti-Labs is an emerging brand based in the United Kingdom offering a diverse product line of personal care items manufactured by Acti-Laboratories, LLC in Paris, France.
The Acti-Labs product line currently consists of high quality cosmetics including fiber lash mascara and custom palettes, skincare, hair care, weight management solutions, and body sculpting wraps…. all at affordable "Lab Direct" prices. Think of Acti-Labs as a place where luxury meets affordability!
All Acti-Labs products are created with the finest paraben-free ingredients and are never tested on animals. As the manufacturer of our own product, Acti-Labratories, LLC invests heavily in research and development to ensure that only the best products reach their consumers. Our scientists are continually striving to find and utilize cutting edge technologies and formulations, combined with the most active ingredients, to create the best products on the market. Our award-winning laboratory staff is responsible for every product from conception to production to delivery.
Acti-Labs products are currently sold exclusively through Independent Ambassadors in the United Kingdom. These Ambassadors have experienced exponential growth over the past year with over 15,000 among their ranks and an amazing 1000% (!) sales increase. Acti-Labs launched in the U.S market on March 31st and will be launching in Canada later this year.
Would you like to learn more about being a part of this amazing opportunity? Contact me today!
Categories
Cost to Join
$27.50