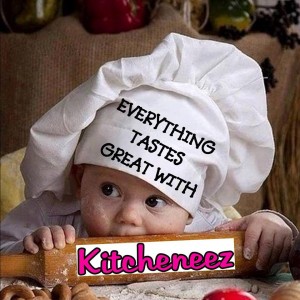 About Dianna
What Makes Kitcheneez Different?
* We are a Christian family owned company
and strive to have that show in every aspect of what we do.
* We don't "just" make mixes. Our goal is to help families eat more meals
at home. Our mixes give you delicious meals that are easily prepared so
you have more time enjoying those you love. That is where we are successful.
* Our mixes are made from our recipes in small batches to ensure freshness.
You can feel safe knowing that every effort has been made
to bring you the very best and freshest product.. every time you order!
* We package in resealable pouches so you can control how much you use
and what you don't use stays fresh. We package in black pouches
to protect our mixes from sunlight. The sun drains flavors from spices
and makes them tasteless which shortens their shelf life.
Each has a suggested "best by" date printed on the package.
* We are a member of SUSTA- The Southern United States Trade Association.
To qualify for this, we must use at least 85% of products from the USA.
We exceed that minimum with more than 95%.
* More than half of our mixes are Gluten Free and we continue to create new
mixes to meet this need. We also have many Salt Free mixes.
* We are not just a direct sales company. We have been in
the food manufacturing business for a long time
and follow the requirements needed to be a part of that industry.
* You are not just a customer to us.
Any time you enjoy our meals- that makes you a part of our family!
* MSG is not added to any of our products.
Categories
Cost to Join
$49.00