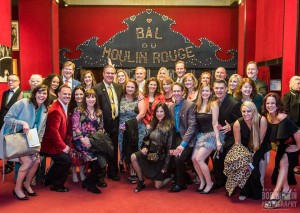 Anne Minkin
Senior Executive Director/Founding Wine Ambassador
Boisset Collection Wine Ambassadors
About Anne
Follow your passion and launch your own wine business!
You'll be proud to represent industry rock star Jean-Charles Boisset and over 100 exclusive, premium selections from our globally recognized, award-winning brands — including Raymond, DeLoach, Buena Vista, JCB, LVE by John Legend and more — to both casual drinkers and serious wine collectors. Our wines are so amazing, they sell themselves!
Boisset Collection Independent Wine Ambassadors extend the tasting room experience from our historic, estate wineries in California and France to people in their homes, businesses, corporate and special events — and bring people together through a shared passion for wine.
We provide entrepreneurs who are wine enthusiasts all the necessary tools, wines, and ongoing education to build a successful business network, and offer generous commissions, wine industry perks, incentives, annual retreats, award trips to France.
Please contact me to learn more about this exciting, groundbreaking and rapidly evolving innovation in the wine industry, and find out about our growing partnerships with luxury brands from around the world!
Santé!